« SXSW INTERACTIVE (again!) | Main | IPOD NANO: THANKS VMIX! »
MNSTORIES + ROCKETBOOM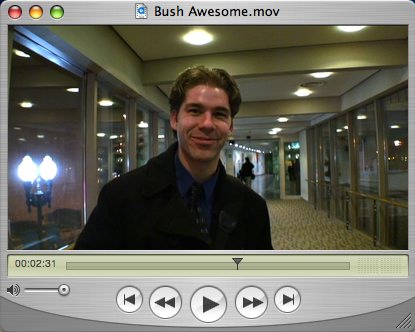 Check it out. Joint vlog action on Minnesota Stories and Rocketboom today!
January 20, 2006 at 10:26 AM in Minnesota Stories | Permalink
TrackBack
TrackBack URL for this entry:
https://www.typepad.com/services/trackback/6a00d8341d0f1153ef00d834a2f57469e2
Listed below are links to weblogs that reference MNSTORIES + ROCKETBOOM:
Comments
man i need to get a better microphone.
can't afford it for a couple months though.
Posted by: chuck at Jan 20, 2006 10:31:24 AM