« Mefeedia Quote Test | Main | ROCKETBOOM ON CBS NEWS »
GREAT RECRUITMENT VIDEO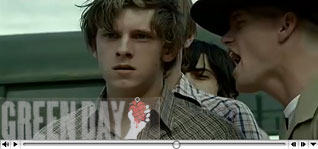 Green Day: When September Ends
August 18, 2005 at 06:35 PM in Music | Permalink
TrackBack
TrackBack URL for this entry:
https://www.typepad.com/services/trackback/6a00d8341d0f1153ef00d8342b275c53ef
Listed below are links to weblogs that reference GREAT RECRUITMENT VIDEO:
» China union and Wal-Mart to hold talks: report from negotiate but
report on the Web site of the official Xinhua news agency (www.xinhuanet.com). [Read More]
Tracked on Aug 14, 2006 12:13:37 PM
Comments
Isn't that Billy Elliot.
Posted by: alexander at Aug 18, 2005 11:06:01 PM
It's October, time to wake up.
Posted by: Mike didj at Oct 12, 2005 2:45:08 AM